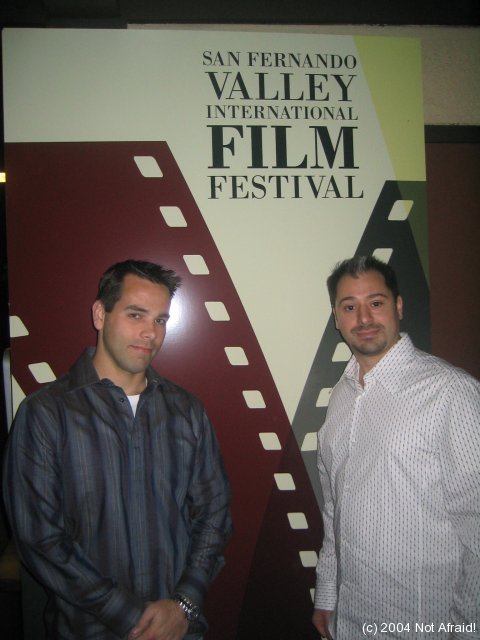 Keeping going with my collaboration theme today, I'd be remiss if I didn't spend a little time to talk about the Loach. Co-writer and director of GLAZED, producer of INHERITANCE, and co-founder of NOT AFRAID!
Jeff Loach and I were writing and producing partners since 1998 when we formed Not Afraid! As true collaborators we practiced the art of "ego-less arguing." (I think we borrowed that term from another pair of writers, Ted Elliot and Terry Rossio and their excellent website wordplayer.com but I digress…) Each of us would constantly shoot holes in each others ideas and nary an ego was bruised, because we both understood it was never personal. It was about the idea. The best ideas can stand up to that scrutiny and all others should go by the wayside. That was how to make it great. That's what makes collaboration work.
Alas, Jeff as great a collaborator as he is, felt another calling. His true calling was not to entertain, but to serve, to put his own life at risk for others. He was to be a firefighter. At an age where most people would say it's too late, Jeff persevered. He followed that dream with a fervor and tenacity of film-maker searching for funding, and he has made that dream come true.Later this week, Jeff will begin his life as a professional fire-fighter in Fairfax County Virginia, and I couldn't be more proud. Though I miss his energy in our writing room, even with him 3,000 miles away I can hear him arguing his point, and I smile.
Be safe, Mr. Loach.
Paul